Portable super ZX Spectrum 128
October 2010: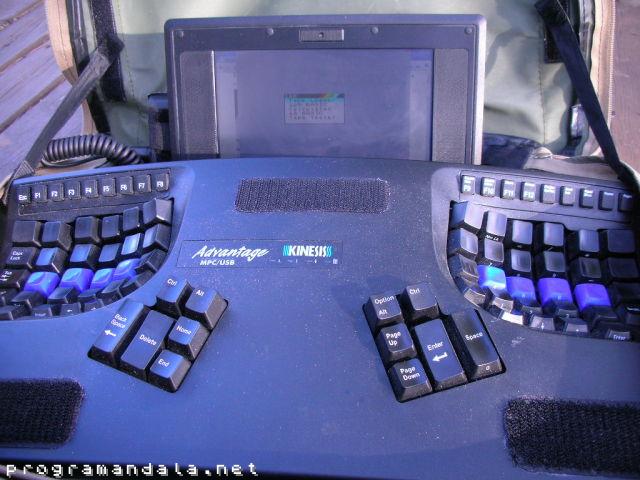 Features:
2000% faster than the original ZX Spectrum 128.
Ergonomic keyboard.
Dvorak keyboard layout.
Additional external battery.
Backpack.
Fuse on Debian provides the spirit of a ZX Spectrum 128; Kinasus provides the body. What is Kinasus? You can read about Kinasus (in Spanish).