---
Tron 0xF
Description of the page content
Game written in fig-Forth for ZX Spectrum.
Finished project. Started on 2015-03.
Tron 0xF is a much improved remake of a game I wrote in 1985, Tron (page in Spanish). It's written in the same language, fig-Forth with Abersoft Forth, with the valuable help of fsb. In order to make the development easier, I wrote a library: Afera.
Screenshots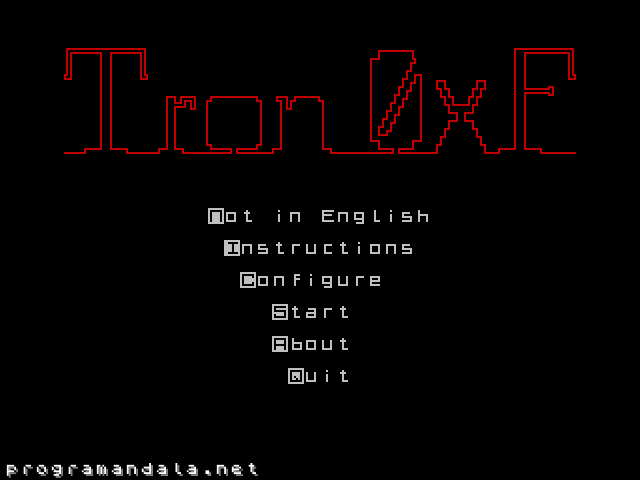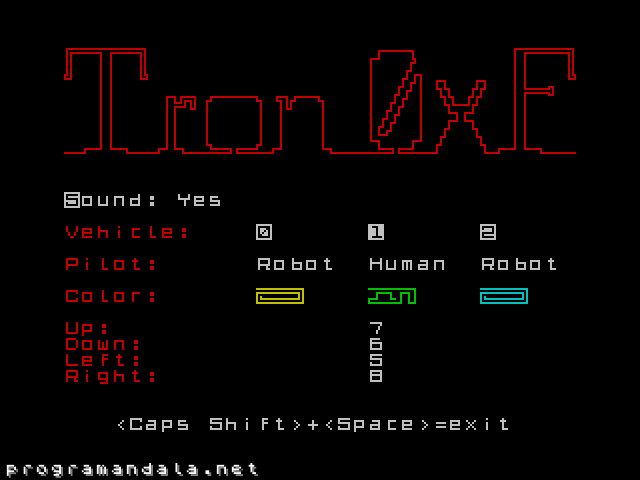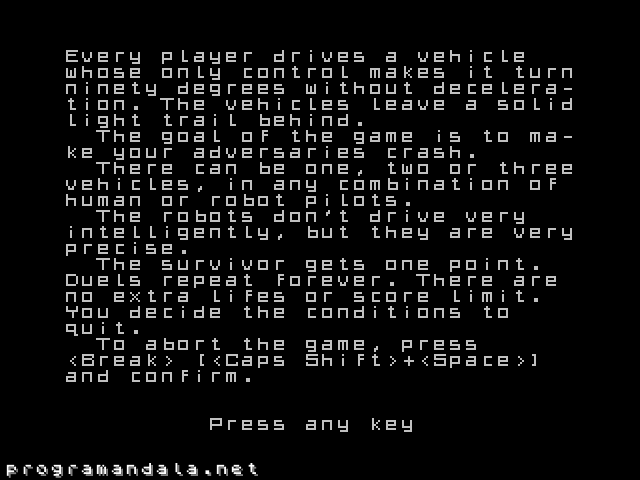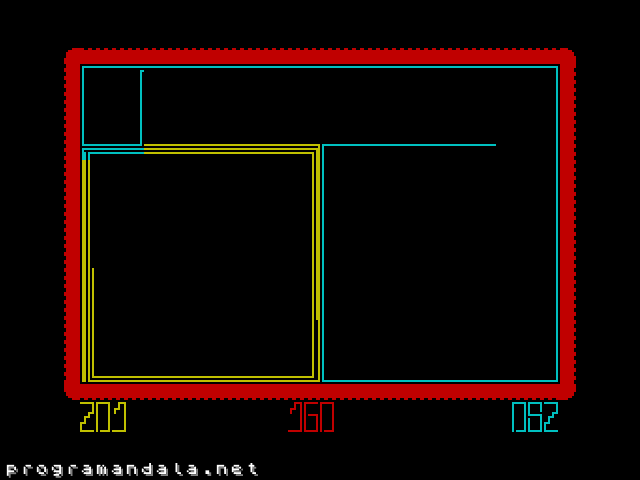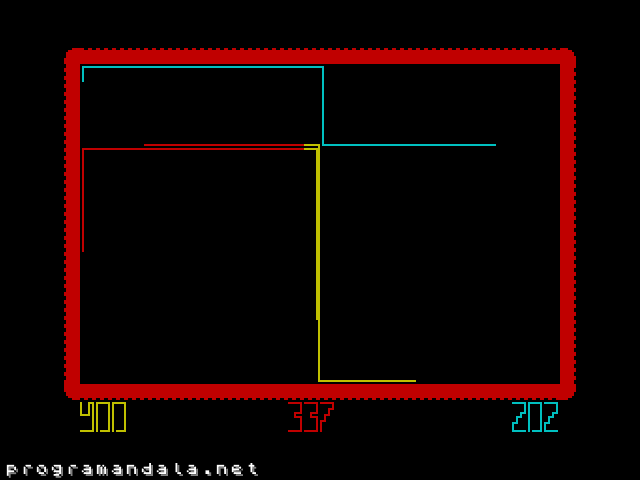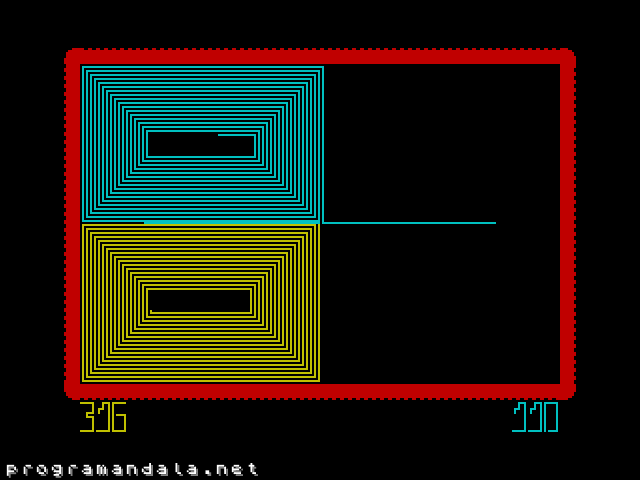 Download
Also: Tron 0xF in Github.
Version 0.2.0+20200225:
Version 0.1.1+20160303:
Version 0.1.0+20151125:
Related pages